Web file storage is the online means of storing data and files. It is something a lot of thriving businesses think about but many are not ready to utilize this great advantage. This practice is very good for any business with a vision of making it in the market and singling-out among its competitors. Every business needs a reliable means of storing data for security purpose and easy access provided there is an internet connection. Web data storage is becoming common these days considering its qualitative services. In case you wish to know more about online or web data storage, this article will give you a standard clue.
Web
data storage or online storage
is a system that handles the storage of company files which includes images, documents, video clips, PDFs, worksheets and other files which are saved in an external area outside that of the office storage system. Web or online file storage helps business owners safeguard their files by keeping a copy of the file on the web, this service can also be used to store bulky files, unlike using an email to store important files which has a limited storage capacity.
Cloud file storage service
provider enables users to upload data to a network of remote, connected servers. Users can access this data, modify or retrieve it from anywhere. Cloud file storage is divided into four main types, this includes:
The personal storage which enables individuals to store data and synchronize it across multiple users
The public storage which permits the cloud storage provider to manage business data offsite
Private storage which uses the cloud storage service provider to work on premises at the organization's data center.
The hybrid storage which is a combination of the private and public storage.
Web file storage works in various ways which depend on the services the company selected or signed up for. A business owner can decide to sign up for a monthly, yearly, daily or weekly update of their company files to make sure that the files are up to date and secure. Files can be backed-up in so many ways, some business owners prefer having several copies of files than copying and replacing them with new ones.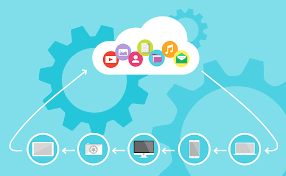 The Cloud refers to the use of third-party servers. The type of
cloud storage service
you are using determines the way in which files stored in the cloud are accessed. Some cloud files only need web browsers to get them while some make use of Windows Explorer because they are opened at folder-level. Some cloud storage service provider have mobile apps to make data storage easier.  For organizations with not more than 10 users, it is recommended you make use of cloud for storing your files, this is because cloud services charge their users monthly depending on the number of users, accounts, and size of data.
As a business owner who intends storing your company's files in the cloud, always ensure you download an archive of that data not less than two times a year in case the cloud provider shuts down their business. Web and cloud file storage is advantageous for business considering the fact that it is not expensive to maintain and purchase, easy and quick to setup, much more secure than using the office servers to store files, accessible, and permits employees can synchronize files across multiple devices
Thursday, July 5, 2018