Sharing or transferring files especially those ones that are too big is one of the major problems which companies or business face. Most files cannot be uploaded to the email due to the size of the file, this is because the email has a limited upload capacity. This can be a great challenge for companies that wish to share files with large size. In order to tackle this issue, make use of a file hosting service provider to help you in
data sharing and transfer
. There are readily made online available file sharing and storage platforms, all you have to do is just upload your files in your account so that people can access it from there. You can make a backup of your file via this process just to secure your file in case something bad happens. You can use a free file hosting service for personal purposes but for business purpose, it is recommended you acquire paid services for ensuring reliability and added security.
There are lots of file sharing services online which you can choose to use, the challenge is knowing the best one to use. Beware that all file hosting, sharing and storage processes should be easy to use, from its uploading, accessing and sharing. The service provider should make the platform easy for users to explore.
Ensure that the service is accessible from wherever you are and that the server is always up and working. This is a serious issue for free online file sharing services, sometimes you cannot access your files due to server downtime while using a free online file sharing service. In such case, it is advisable you go for paid services because they ensure their servers are always accessible for clients to have direct access to their files and account. The website should also have provision for public and private folders, this enables you to lock your private files with a password so as to restrict people from viewing it.
Below are lists of some free file sharing sites: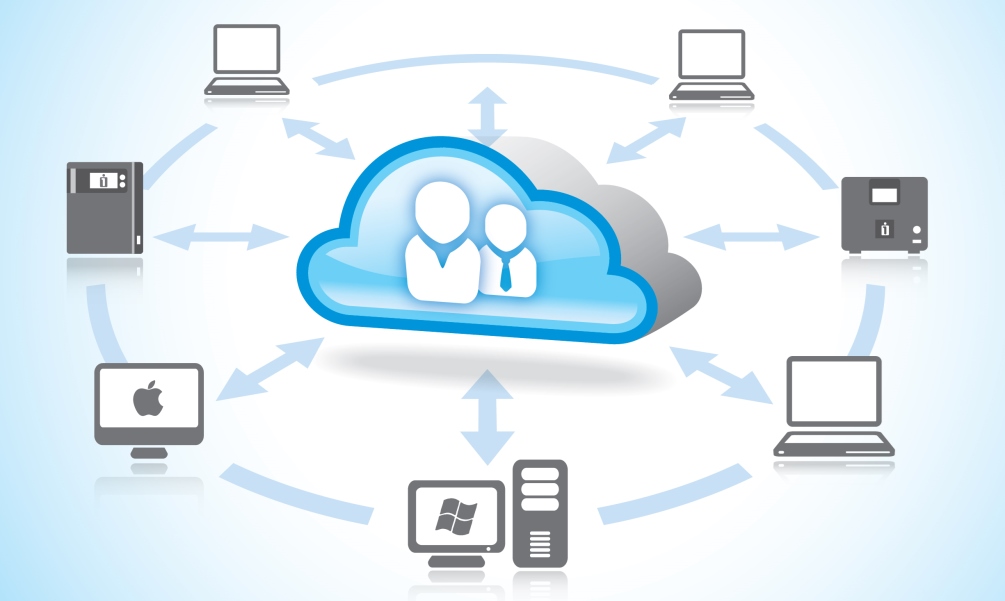 1. SaberCatHost:
This site is compactable on the web and mobile devices. It has a free storage capacity of 5GB and is very fast in uploading and downloading of files. It does not require an account to use, this makes it easy and clean.
2. DropBox:
Dropbox has a
free storage
provision of 2GB but is slow in uploading and downloading. Dropbox requires an account before it can be used and it is not easy to use. However, its storage capacity can be upgraded to 1 terabyte for $10 or more.
3. OneDrive:
This platform offers a subscription to the online version of Microsoft Office known as Office 365 at the cost of $10 per month. They also have a free storage provision of 15GB  and an option to upgrade to 1 terabyte for $10.
4. Uploaded.net:
Uploaded.net has a free storage capacity of 2GB which does not expire as far as you have an account with them. You can purchase Pro to get additional features and full download speed. You can purchase a higher storage space at uploaded.net but it is very expensive.
5. SendSpace:
Sendspace has a provision of 300GB for free data storage but all files stored on SendSpace are removed after 30 days of uploading, it is then replaced with ads. The download speed is slow for free users. The premium version is expensive to purchase.
6. We Transfer:
We Transfer has a free file sharing capacity of up to 20GB and permits you to add up to 20 mailing addresses so as to send the files to multiple users.
7. HighTail:
HighTail is easy to upload files, it offers you about 250MB for free file storage. Your files can be downloaded and modified by anyone while using HighTail.
8. DropSend:
DropSend is a popular file transfer network that offers a free file sharing capacity of 4GB. It has different plans which are also free.
9. OneDrive:
OneDrive has a free file sharing space of 5GB. It is more familiar to people using Window 10. Its basic plan offers 50GB at $1.99 per month. One drive provides business plans which come together with Office 365 such as Word, PowerPoint, and Excel.
10. Mediafire.com
Mediafire has a free large file sharing capacity of 50GB. However, you can upgrade to Pro or Business plan to get more space just for $3.79 per month. Mediafire has a web, desktop and mobile version. It assures a perfect file sharing through social media and assures your file security. Mediafire also has a stunning interface.
Sunday, July 1, 2018